Below, you can find a few examples of places online where you can order insects. If you intend to eat the insects, always check with the seller first to make sure you get insects that are safe for human consumption, unless its a company that exclusively cater to human insect eaters, e.g. Hotlix or BugGrub.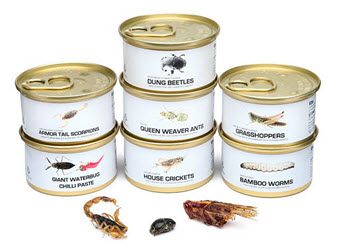 All Things Bugs / Cricketpowder
Allthingsbugs.com and Cricketpowder.com
This shop is chiefly famous for their wholesale high-quality Finely Milled Whole Cricket Powder. At the time of writing, prices starts at 35 USD per pound.
BugGrub
BugGrub is based in the United Kingdom, but source their bugs from other countries. They have a wide assortment of products, from health-food to candy. A popular product is the Bush Tucker Banquet, with 3, 5 or 7 pack Banquets. Perfect if you want to try a lot of different bug treats at your next dinner party.
Chapul
Chapul are chiefly famous for their organic energy bars where the protein comes from crickets. The company is based in Utah, USA. The bars a popular among people who want to eat insects without noticing that they are eating insects. You can also buy insect protein powder and insect high-protein baking flour to include in your own creations.
Eatgrub.com.uk
Eatgrub.co.uk sells premium insects for human consumption. The worms and crickets are raised on cereals and carrots, while the grasshoppers are fed on grass and bran.
Examples of popular products are the ready-to-eat crickets seasoned with English Herbs, or Salt & Vinegar, or Chilli & Lime.
Need inspiration? EatGrub have a lot of recipes on their site and they also sell an insect cookbook.
The company is based in the United Kingdom.
Entomo Farms
Examples of popular products form Entomo Farms are Organic Cricket Powder, Organic Gluten Free Cricket Powder and Whole Roasted Organic Crickets. They sell pet food, livestock food and human food.
Fluker Farms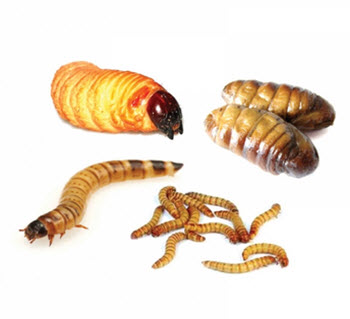 Fluker Farms is chiefly famous for their live insects – delivered straight to your door. (Geographical restrictions apply, visit their site for more info.) They have dead products as well.
Fluker Farms sell mealworms, superworms, crickets, cockroaches, and a few other "feeders". They primarily cater to the exotic pet market.
The company was founded back in the 1950s to supply local Louisiana bait shops with crickets. They are now one of the largest cricket farmers in the U.S.
Hotlix
Hotlix sells candy that includes insects. This is where you can order everything form candied ants and chocolate-covered bugs to lollipops with scorpions, crickets and mealworms inside. If you like cruchy stuff, check out their larvets and crick-ettes.
Hotlix raises and prepares insects for human consumption. If you don't want candy, just insects, you need to contact them by phone or email.
Rainbow Mealworms
Rainbow Mealworms is a worm farm in Compton, California, USA. The main food for the critters they raise is cactus leaves. Instead of using potentially unhealthy sprays, the farm use larvae of the Dermestid beetle in the bins to keep them clean. So when you order, you might get a little free passenger in form of a Dermestid.
Rainbow Mealworms sell a lot of bait and pet food, but they also sell insects for human consumption. They deliver to several high profile restaurants and are actually the ones who raises many of the worms used by Hotlix (see above).
San Diego Wax Worms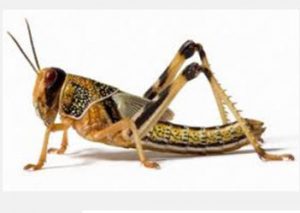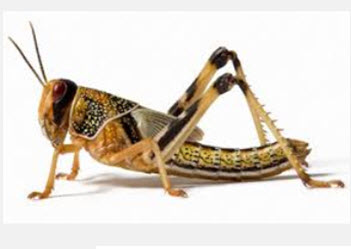 The owners of San Diego Wax Worms keep exotic birds and grew disappointed in other suppliers of wax worms for the birds, so they started their own wax worm production. One of their long-time customers is the San Diego Animal Park.
The company is based in Vista in northwestern San Diego County, USA.
Thailand Unique
This is a shop for edible-insects, cricket powder, flours and other products made with edible bugs. Thailand Unique is one of the pioneers in the international bug-based health-food business. They also sell stuff like scorpion vodka, insect candy, chocolate-covered bugs, and gluten-free cricket pasta. A popular product is the 100% Scorpion Powder. They ship from Thailand.